Setting the Standard for
Outcome-Driven Sales & Marketing.
For over 10 years now, KeyMetric has helped global businesses connect with hundreds of millions of potential new customers while powering their accelerated growth through smarter advertising, lead generation and sales.

Whether you're a small business owner, a national brand, an international corporation, or an agency with one or one-hundred clients - KeyMetric helps you get an edge on your competition.

Ask our customers and partners and they will all tell you the same thing - our technology is amazing; but our real superpower is our amazing team members and customer service!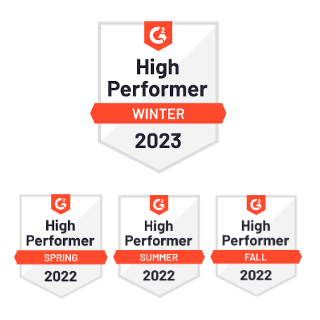 The KeyMetric Difference.
When KeyMetric was first founded by Kristen Chadwick, Toni Hume, Greg Swanson and Michael Turta, everyone thought they were insane for building a company with a 100% remote, globally-dispersed team. Today, many companies around the world are adopting the same "remote-first" model and realizing just how productive it can be.
They also figured out long ago that in order for our company to be highly successful, our team members needed to feel comfortable balancing family, community and work. So they redefined what a "lifestyle company" really is; and as a result our team members are happier, work harder and are more productive in life and work than they could have ever imagined.
"
Our competitive advantage is our people - and that includes some of the most innovative personalities in the industry with deep expertise in the same diverse landscapes as our amazing customers.
"