More Calls. More Opportunities. More Revenue.
Know exactly where to reinvest every dollar to generate more inbound phone calls and direct-response leads to boost sales opportunities and increase ROI as much as 10X.
Real-Time Local & Toll-Free
Call Tracking & Analytics.
Benefit from actionable insight into which channels, campaigns and keywords make your phone ring. Cut under-performing investments and reinvest where proven to generate the most leads and opportunities.
Streamlined dashboards, reports and forecasts make it easy to measure and evaluate your advertising effectiveness - online and offline.
 Call Tracking Features
 Take a Tour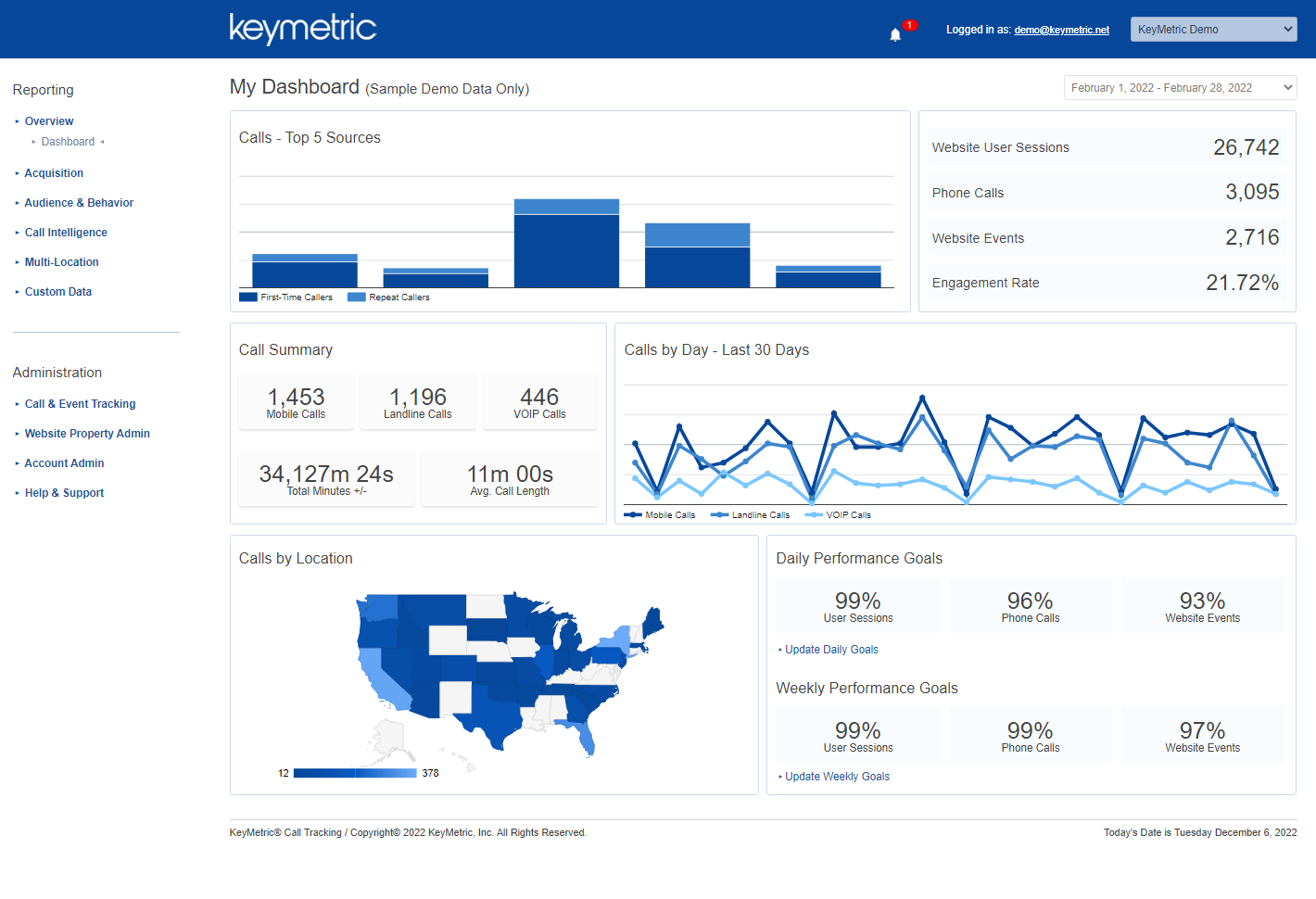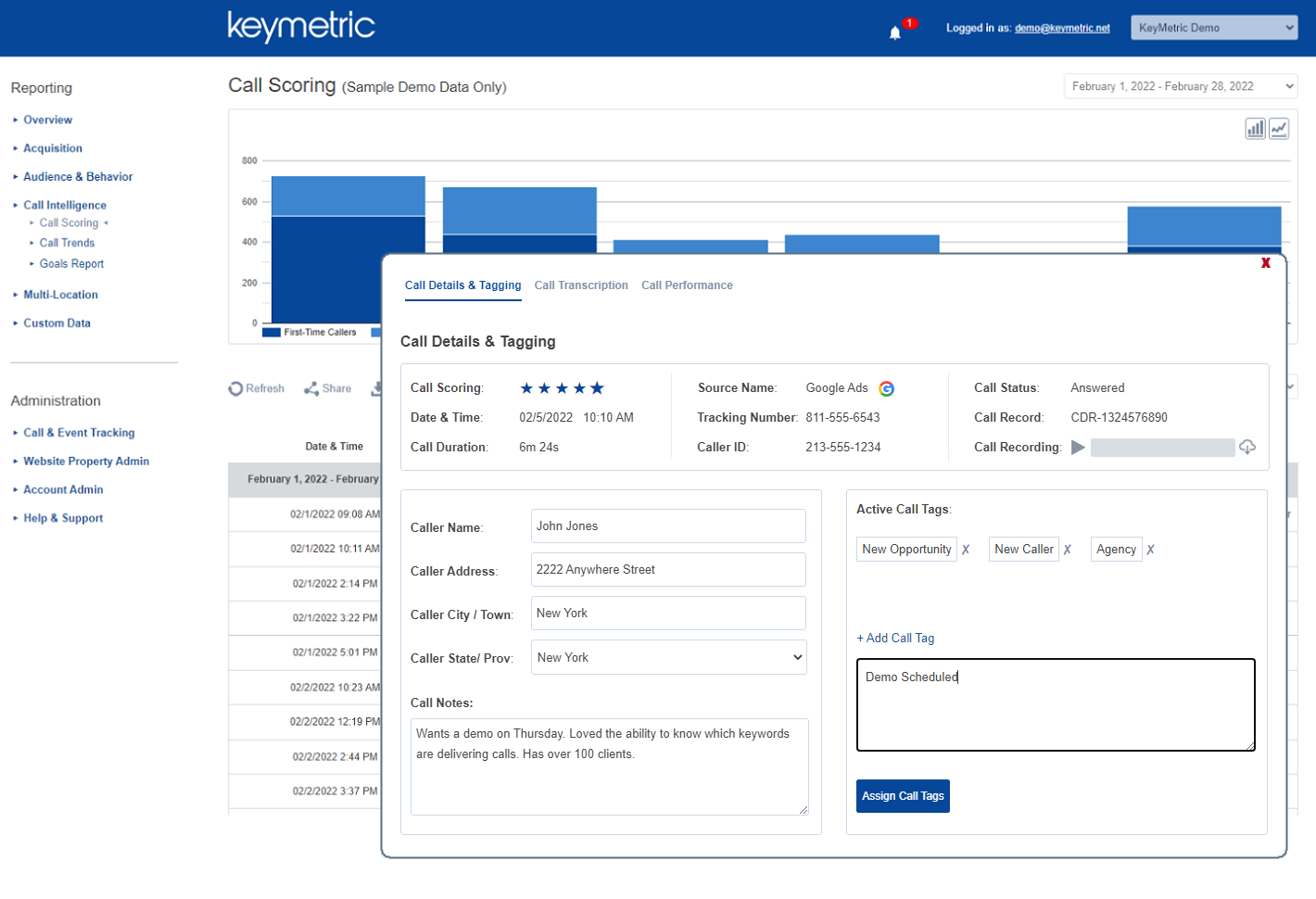 AI-Powered Call Transcriptions
& Conversational Analytics.
Record, transcribe, score and tag every phone call. AI-powered, multi-language speech recognition and call transcription makes it easy to analyze and evaluate every customer conversation.

Close more leads, identify missed opportunities, and improve service levels to better understand your customers needs and behaviors.
 Learn More About Conversation Analytics
Website Conversion &
Call-to-Action Tracking.
Track every website conversion and call-to-action, including forms, in real-time to better understand how, when and from which ad sources and web pages customers are engaging your business.

Quicker to setup, easier to use, and more in-depth conversion and goal data than any other tool including Google Analytics (GA4).
 Easily Track Website Conversions and CTA's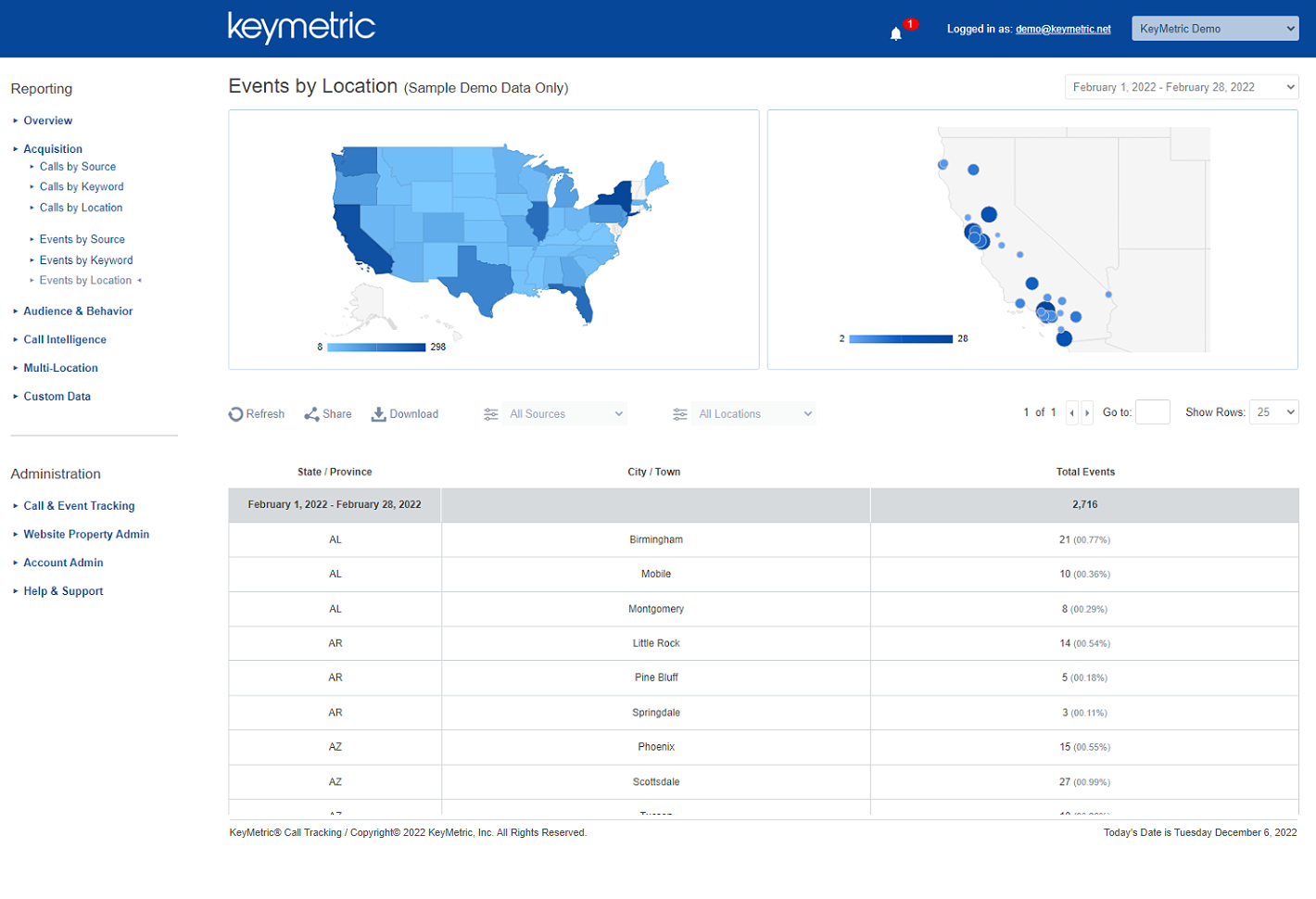 For larger enterprise customers, KeyMetric offers substantial volume discounts. Contact our sales team today by clicking the Live Chat button, by calling (877) 845-7971, or by clicking the button below to schedule a time to talk.
 Schedule a Conversation
Turn More Clicks Into
Great Opportunities!
Add KeyMetric Call Tracking & Conversational Insights to your team and start making quicker, easier and more valuable marketing decisions to accelerate your growth.
 I'm Ready to Go