Leadership Team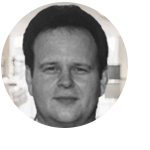 Michael Turta
Michael Turta is responsible for executing the overall product and business strategies for KeyMetric as the company establishes itself as a respected market leader.
Michael brings 15+ years of executive management experience building multi-million dollar digital technology and services companies. Under his leadership, KeyMetric has realized year-after-year growth and profitability without third-party or venture capital investment.

Prior to co-founding KeyMetric, Mr. Turta held executive management and consulting roles with recognized market-leaders ClickPath/ Who's Calling (acquired in 2007 by Vista Equity), Agital, 3COM, Motorola, and OpenGrid. Michael Turta is a regular speaker and panelist at industry events and councils, is an investor and board member of various startups, and is occassionally a guest educator at colleges in the local Seattle area.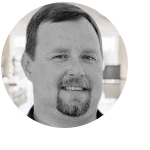 Gregory Swanson
Greg Swanson is the inventor of the first call analytics to link digital marketing with offline call conversions. With extensive experience architecting and establishing world-class technologies and interactive solutions, Greg is a recognized technologist within the digital and mobile analytics and technology industries with a passion for maintaining competitive edge in KeyMetric technologies.

Prior to co-founding KeyMetric Greg was CTO and co-founder for ClickPath, the pioneering company of intelligent campaign and keyword-level call tracking, through its multi-million dollar acquisition in 2006 by Who's Calling, and held senior management positions with Questra and Interpath. Mr. Swanson also oversees all technology investments for KeyMetric-owned subsidiary companies, including Adoozle.com.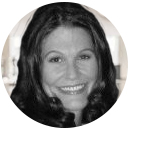 Antoinette Hume
Toni Hume is responsible for leading international sales and bizdev teams and initiatives across SMB and Enterprise markets. With 20+ years expertise bridging relationships with Fortune 500 companies, digital advertising agencies and small-to-medium sized businesses, Mrs. Hume presides over strategic sales and business development for KeyMetric and its subsidiaries, and is responsible for managing the company's partner, reseller, and referral channels around the globe.

As a co-founder, Mrs. Hume has cultivated a client portfolio that includes many of today's top interactive advertising agencies, media publishers, call centers, financial services providers, insurance companies, retailers, and B2B and B2C businesses around the globe.

Prior to KeyMetric, Mrs. Hume held an executive sales role with ClickPath/ Who's Calling, and was instrumental in producing revenues in excess of $72M during 2006.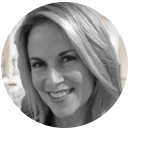 Kristen Giersch
Kristen Chadwick is responsible for overseeing the company's global customer service and support programs. Having over 15 years experience managing support organizations, Kristen and her team are responsible for servicing the extensive portfolio of KeyMetric clients, channel partners and agencies around the globe; where Kristen pilots one of the most customer-acclaimed programs in the industry.

With extensive expertise in building and maintaining world-class service curriculums and relationships, Kristen has helped lead KeyMetric to achieve a near impossible level of client retention with less than 1% overall customer attrition year after year.

Kristen's background also includes sales and senior account management, managing key strategic accounts for Fortune 100 companies in the financial, insurance, telecom and B2B/ B2C industries. Prior to KeyMetric, Kristen held a senior management role with ClickPath/ Who's Calling.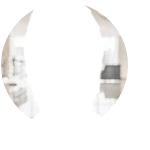 Darin Delvecchio
Darin Delvecchio oversees the team responsible for developing KeyMetric platforms and third-party integrations.

With over 15 years experience running development teams, Darin leads the group responsible for managing the core KeyMetric platform as well as integrations into Google, Yahoo, Salesforce.com, Kenshoo, and a host of other third-party tools.

Additionally Darin oversees development of professional services and strategic partner development projects, as well as for core platforms for KeyMetric-owned subsidairy companies including Adoozle.com.

Prior to KeyMetric, Darin held a senior engineering role with ClickPath, acquired in 2006 by Who's Calling, Inc.