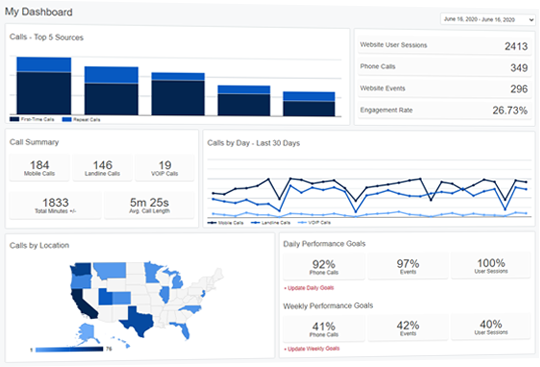 Smart Call Data

=

Smarter Marketing Decisions
It's Really As Simple As That

...
Phone calls and text messages represent 70% or more
of all inbound customer engagements from online and mobile website visits. Unless you're connecting every call to the campaign or keyword that delivered it, you cannot effectively optimize your marketing investments.
KeyMetric International Call Tracking gives you the power to easily identify the campaigns, media buys and PPC keywords that generate every inbound phone call and lead to
maximize your marketing ROI as much as 400%
.
Adjusting your ad spend and keyword bids based on phone calls and customer engagements, instead of just click-throughs and visits, means you can immediately stop spending money on ads and keywords that fail to deliver any value.

" Instantly know Which campaigns, content, media buys & PPC keywords are generating phone calls, customer engagements & leads "