Toll-Free & Local Call Tracking & Analytics
Instantly Go Live With Toll-Free & Local Phone Numbers Across The USA, Canada, Mexico & More
Toll-Free Phone Number Call Tracking (888, 877, 866, 855, 844, 800)
Instantly purchase and assign new toll-free phone numbers in just seconds
- allowing your local, national and global customers to contact you without long-distance charges.
Assign a single toll-free number to one or more ad campaigns or sources, or use Intelligent Number Insertion (INI) to identify and track unique sources, ppc keywords, search terms and referring traffic sources.
Ideal for National and International businesses and campaigns where customers are not located within your area and toll-free calling will help increase call conversion rates.
Local Area Code Phone Number Call Tracking
Instantly purchase and assign new local phone numbers in just seconds.
Choose from thousands of numbers in area codes across the USA, Canada, Mexico and more.
Assign a single local phone number to one or more ad campaigns or sources, or use Intelligent Number Insertion (INI) to identify and track unique sources, ppc keywords, search terms and referring traffic sources.
Ideal for local business, local campaigns and listings, or national campaigns with geo-targeting - where having local area codes will help increase customer call conversions.
Instant Phone Number Setup & Assignment
Once you select your number, your toll-free or local phone number is instantly assigned to the ad campaign or traffic source and is ready to use. Inbound calls will immediately connect to your number, and report data will be captured without delay.


Port Existing Numbers from Another Provider
Federal law mandates that if you are paying for a toll-free or local phone number that you own the rights. Porting your existing phone numbers to KeyMetric is easy, and we can help you through every step of the process... Without Charge!


KeyMetric Enterprise - Continue to Use Your Current Telephony Services
KeyMetric is the only call tracking tool that allows you to benefit from call analytics data while continuing to use your existing telephony services and provider. Some restrictions may apply. Ask one of our sales people for more information.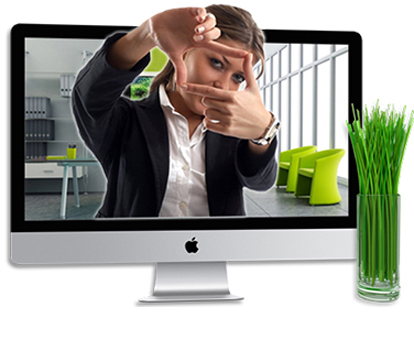 Dependable & Reliable Call Tracking Services
Instant Phone Number Assignment
Toll-Free Numbers for 60+ Countries
Local Numbers for 30+ Countries
99.9% Uptime Service-Level
Unlimited Traffic Sources
Unlimited Ad Campaigns
Unlimited PPC Keywords
Unlimited Referring Domains
Unlimited Search Engines
Unlimited Social Networks
Unlimited Videos/ Media
Online & Offline Campaigns
Real-Time Reporting
Real-Time Statistics
Email/ Text Notifications
Hiearchy/ Rollup Reports
Enagement Tracking
Conversion Tracking
Call Scoring & Notes
Agency White-Label Options
Call Recording
Record every inbound phone call to help identify important trends and information, improve sales and customer service training, and asses the overall quailty of your leads, sales opportunities and business performance.
Call Whisper
Include a short "Whisper Message" for every inbound call to pre-identify the traffic source, campaign, etc. Only your employees will hear the whisper message while the customer continues to hear the phone ring.
Call Notes
Quickly and Easily add notes, sales totals, follow activity, or other information to every phone call. Add, edit and/ or delete notes as needed at anytime; even after the call is completed.
Multi-Locations & Directories
Display a unique toll-free and/ or local tracking phone number on a single web page for each unique location. Perfect for business directories, office location pages, franchise listings, dealership pages, etc.
Scalable Intelligent Number Insertion
Because KeyMetric is truly session-based, our platform can track unlimited traffic sources, ad campaigns and pay-per-click keywords using a fraction of the phone numbers needed by other solutions.

Call Us Today at (877) 872-9708 for Special New Client Pricing. Rates starting as low as 99¢ per Toll-Free Number and 6.9¢ per minute.
Share Your KeyMetric Call Analytics Data
KeyMetric seamlessly pushes phone call conversion data to Google Analytics, Google Adwords, Acquisio, Salesforce.com, DashThis, and more. This feature supports customers looking to view their KeyMetric call conversion data with information provided by independent third-party sources and systems.

For Google Analytics and AdWords, simply provide KeyMetric with your Google Analytics Account ID. That's it. No changes are required to your website or Google Account. And once your KeyMetric call data is integrated with Google Analytics, you can seamlessly import it into Google AdWords to view as conversions.
For those customers (and call tracking vendors) looking to integrate KeyMetric analytics data with internal systems or with other third-party Enterprise reporting systems, we provide the KeyMetric API - a Web Services API to pull KeyMetric call conversion data, in real-time, to those systems.